Fly Fishing & Light Tackle Specialist
Tarpon
Snook
Redfish
Trout
Grouper
Cobia
Anything with fins!
Capt. Jim Farrior, U.S.C.G. Licensed and Insured
captjimfarrior@gmail.com
352-621-3190
352-422-1992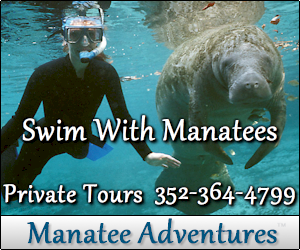 Manatee Adventures : 352-364-4799
The Ultimate Manatee Experience
Swim with manatees in the wild… Enjoy a thrilling river cruise to the natural habitat of the Crystal River Manatees. Your group will embark on a breathtaking tour to the clear natural springs and then play in the water with our gentle friends. We provide only private manatee tours for your group, while other tours pack you on a boat with several other groups.
Capt. Greg has over 25 years of experience. His Manatee Adventure offers the most enjoyable and educational tour available. All gear included.
… Call Manatee Adventures … 352-364-4799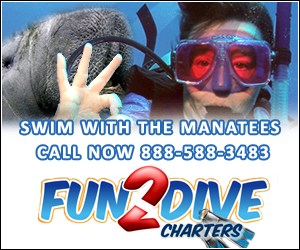 Fun 2 Dive Manatee Tours
888-588-3483
Swim with Manatees in Homosassa or Crystal River Florida. The most experienced manatee tour guides in the business will take you on an unforgettable tour where you'll get up close and personal with the manatees.
Our full day, all-inclusive manatee tours can be enjoyed by the whole family and no experience is needed. Not only will you spend all day with the manatees, we will educate you about the manatees during your tour.
Manatee Tours Conducted 7 days. TOUR PRICE includes all gear needed to swim with the manatees.
For bookings and information, call Captain Joe: 1-888-588-3483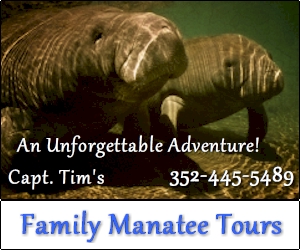 Family Adventure Manatee Tours
352-445-5489
Exciting manatee tours in Homosassa & Crystal River. Our manatee tours provide unforgettable fun for the entire family! Our tour boats are carefully equipped for your comfort and enjoyment. Join us as we embark on a wonderful adventure to the clear spring-fed waters and popular habitat of the Florida Manatee.
Our tours are designed to provide the most enjoyable memories for your group or family. Walk-ins and last minute requests are welcome.
We are  approximately 70 miles North of the Tampa, St. Petersburg area or 50 miles South West of Gainesville Florida, right on Florida's Gulf Coast.
For best rates and times, please call Capt. Tim at 352-445-5489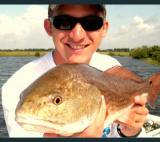 Captain Shane Fussell is a popular local fishing guide and a sixth generation native Floridian who has been fishing our gulf waters since the age of three. If anyone knows how to find and catch fish in our area it's Capt. Shane.
Capt. Shane's specialty is fishing for redfish, trout, tarpon, mackerel and sharks in Homosassa and Crystal River waters. Other typical catches include cobia, tripletail, sheepshead, grouper and snapper. Seasons vary.
SCALLOPING SEASON IS HERE!
Scalloping is another popular trip that Capt. Shane offers. The scalloping season runs from July 1st through September 10th.
Book early for best rates & times!
Call Capt. Shane … (352)396-0021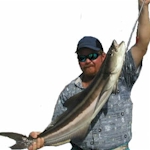 Capt. Charlie is a 3rd generation native of the Homosassa area.  "I specialize in fishing for inshore species such as Redfish, Tarpon, Trout and Cobia."
If you'd like to charter a guide to go Florida flats fishing in the Homosassa Springs area, you have come to the right place.  Homosassa Redfishing is my specialty.  We cater to both the light spinning tackle and Fly Fishermen. 
"I have been fishing these Homosassa waters for 25 years as both a commercial fisherman and a charter captain.  The many years that I have spent commercial fishing these waters have made me quite knowledgeable about the West Central Florida Big Bend area.  I know Florida flats fishing in this area extremely well.  This knowledge lets me place my clients on to fish at the right time, tide and place."
CONTACT INFO:
Captain Charlie Harris
Cell 352-634-4309
Home 352-621-5066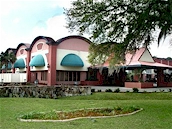 The Bella Oasis Inn and Spa is right next door to the Homosassa Springs Wildlife Park which makes it very convenient. Spa and fitness center on location with Manatee Tours, Golfing and Fishing only minutes away. Schtippy Chippola's Bistro is located on site with a mouth-watering menu. Not to mention the swimming pool and pool tiki bar. The Bella Oasis is great for a weekend getaway or even a family vacation.
Get Rates or Book Online
Contact Info:
Bella Oasis Inn and Spa
4076 South Suncoast Blvd.
Homosassa Springs Fl. 34446
352-628-4311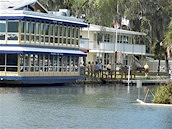 The Homosassa Riverside Resort is situated on the banks of the Homosassa River. The resort is a great place to relax and have fun! There are endless activities such as river tours, manatee tours, fishing charters and more. You can share a sunset and riverside cocktail or just spend time dreaming by the pool. Your likely to be entertained by the antics of the monkeys on Monkey Island, manatees in the river or passing dolphins!
The waterfront resort has one and two-bedroom riverfront rooms and suites complete with balconey or patio. You can bring your boat and pay a small fee for ramp use and boat slip space. Some of the other on-site amenities include…
Riverside Crab House
The beautiful, family-friendly, main dining room has floor to ceiling windows overlooking the Homosassa River. Fresh blue crabs caught from the river by local fisherman are served daily.
Yardarm Lounge
Citrus County's oldest and most favorite riverside lounge. Floor to ceiling glass, second story panoramic view of the Homosassa River. Featuring entertainment and history. Make new friends while enjoying your favorite cocktail at the 65′ cooper bar. What a beautiful slice of local history.
The Monkey Bar
Fun in the trees! This double-decker tiki bar overlooks our very own Monkey Island. Enjoy cool island drinks and entertainment while watching the antics of the monkeys, the passing dolphins, the jumping tarpon, playful otters, manatee, and many native birds… including Bald Eagles.  Oh yes, and the people.
Contact Info:
Homosassa Riverside Resort
5297 S. Cherokee Way, Homosassa, FL 34448
800-442-2040
352-628-2474