Homosassa Springs Wildlife Park
Homosassa is a Native American Creek word meaning "place of many pepper plants". Before the white man came, this area was home to the Creek and Seminole Indians. Recent digs have uncovered all sorts of native artifacts including canoes. At that time this area was a low lying vast swamp spotted with small islands and many natural springs of crystal clear pure fresh water. Millions of
gallons of fresh water per hour pour out of these springs which creates the beautiful contributory creeks and rivers.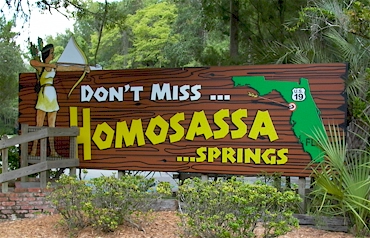 The Homosassa Springs Wildlife State Park began with one mans first impressions. In 1924 Mr. Bruce Hoover, of Chicago visited by railroad the head spring of the Homosassa River and said "this is the most beautiful river and springs in the world". Afterwards he had a wooden bridge and two higher observatory decks built spanning the springs head, then dubbed the term still used today, he declared this place a true "wonder of the world" and a natural "fish bowl". Nearby there was a small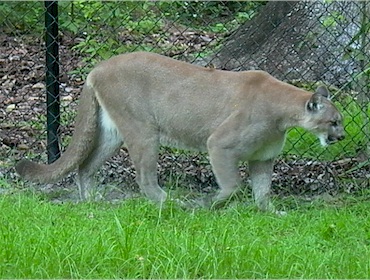 building that rented bathing suits to the people visiting on the train and people of brave heart would swim in the lagoon
with the fish. At that time period there are no references to the manatees at all.
Today the Homosassa Springs Wildlife State Park has become far more than just a two hundred and ten acre wildlife preserve operated by the state of Florida with the help of an average of three hundred and fifty volunteers. It has been given the highest award for quality of care twice and has grown into one of the finest wildlife
rehabilitation centers in the nation.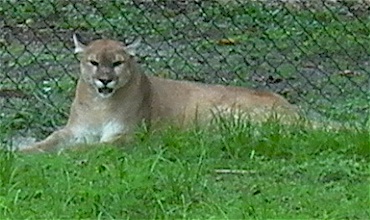 The Felburn wildlife care center, a cutting edge state-of-the-art care facility which was created with funds donated by the Felburn foundation and matched by the state was just recently opened. Already in full operation at the wildlife park is the manatee rehabilitation area for the care of injured and sick manatees. The manatee abuse hot line toll free number is 1-800-342-5367 or call the local marine patrol. More Later.